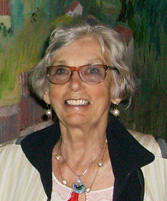 Marjorie grew up in Maple Heights, Ohio where her love and passion for art first developed. From an early age, Marjorie knew she wanted to pursue art further and accepted an art scholarship to the Cleveland Institute of Art. She broadened her knowledge and spent a summer in Mexico at the Instituto de Allende in San Miguel. She graduated from the Art Institute and took a painting scholarship with Henry Hensche on Cape Cod in Provincetown. She continued her education further at Clark University in Worcester, Massachusetts. After Marjorie graduated, she became an Art teacher while remaining an active artist. She worked in Millis, Massachusetts and some other local towns as well. She met her husband Fosco Picchi while teaching in Massachusetts. They both joined Holliston High School (HHS). Fosco pioneered a new state-of-the-art program there, along with Marjorie's and other staff member's assistance, brought HHS into a new era of excellence in art appreciation and exploration.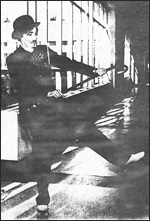 Marjorie & Fosco retired from HHS and moved to Fosco's family home in Brancoli, near Lucca, Italy. They spent many wonderful years there where they developed an active social life with other enthusiasts of the arts, enjoyed the beautiful Tuscan countryside, created many works of art and enjoyed listening to opera. Sadly Fosco passed on August 17, 2008.

Marjorie still lives in Italy and enjoys the healthy life they created there with good friends, art and music.